About GR Precision Mold and Fixture tooling parts jig parts OEM Checking Fixture machinimg services
Established in 2002. GR Precision Mold - a leading supplier of precision plastic molds and tooling parts, as well as turnkey solution of checking fixture gauge plastic part auto checking fixture
, offering professional services for automotive, household,electronics, packaging industries, as well as the plastic parts of industrial tools and equipments.
Providing Plastic Injection Mold + Plastic Injection Molding Production Services.
---Totally facility size:7000sqm
---105 Well trained employees
---Maximum Mold Size to 22 Tons, 2.3 meters
---ISO9001:2015 & ISO14001:2015 process Approved
---90% Molds had been exported to North America and Europe
Also Add-Service for Checking Fixture for Automotive Parts
Manufacturer mainly specializing in automotive checking fixtures, welding fixtures, automation equipment design, manufacture, as well as relevant auxiliary services. The main products are
automobile sheet metal fixtures, automobile interior and exterior fixtures, assembly fixtures, welding robot station and construction installation equipments.
Based on independent research and development & technological innovation, with a number of state-level technology patents, a higher technological content and better quality products, GR Precision has become the supplier of Land Rover, Benz, BMW, Audi, Volkswagen, Ford, Volvo, Tesla , Toyota, Honda, Nissan and other automotive end customers.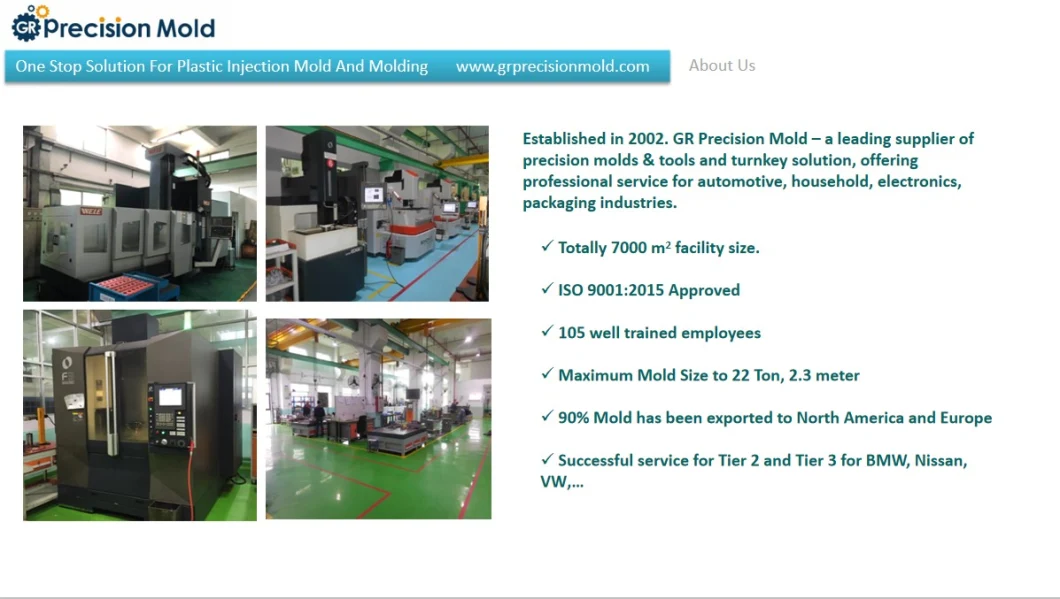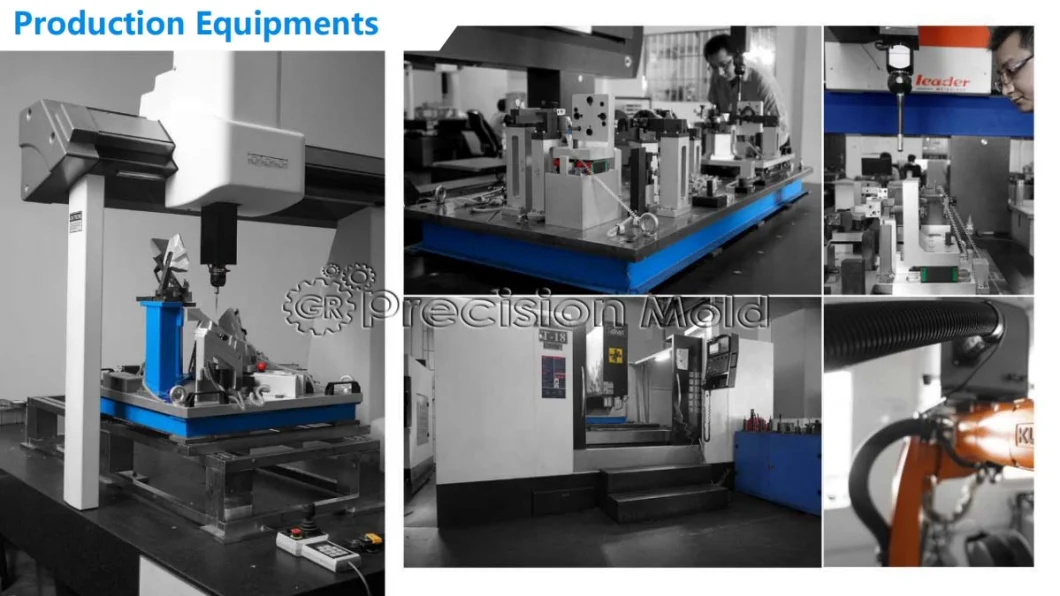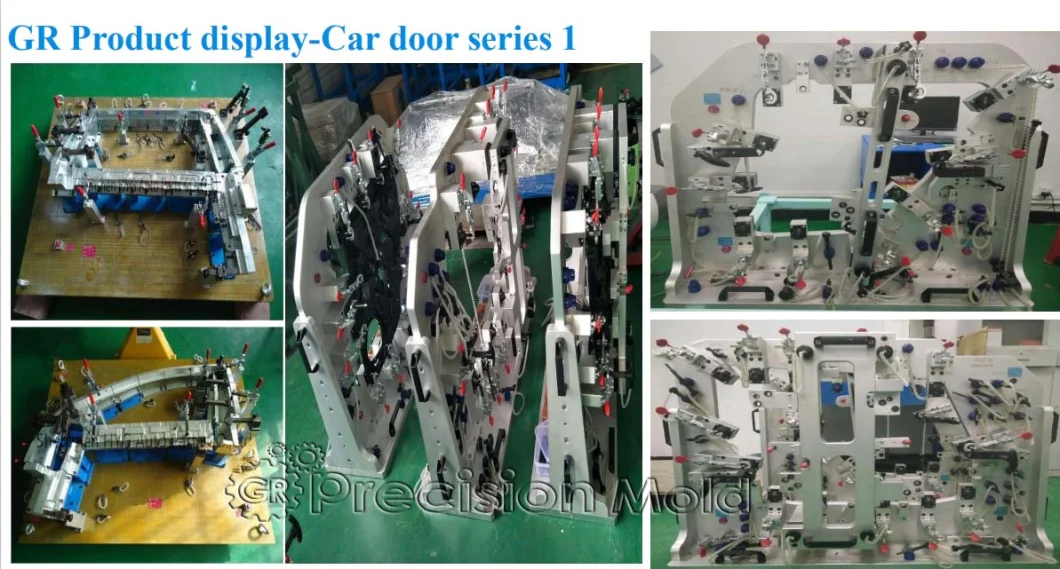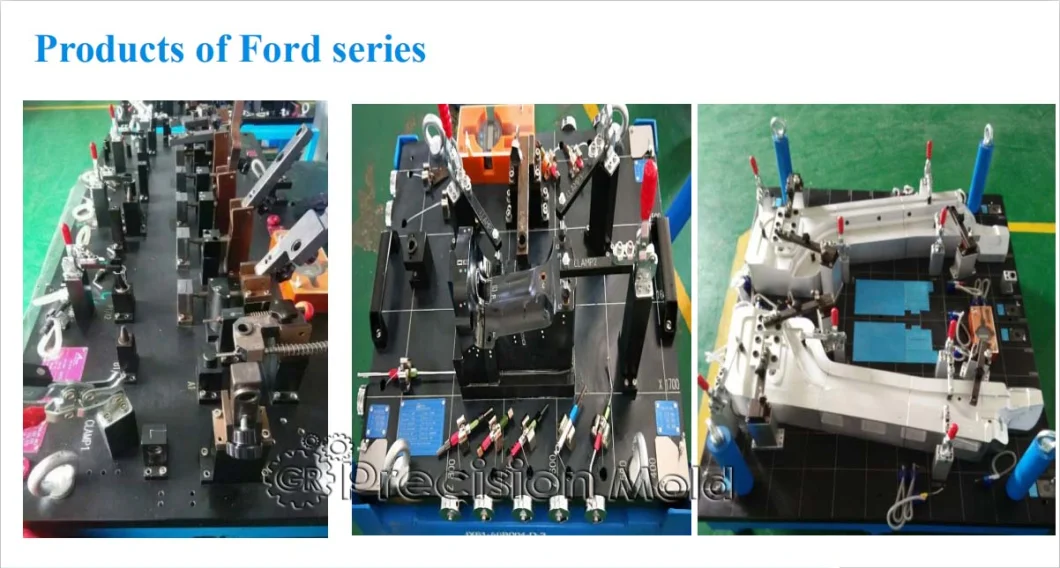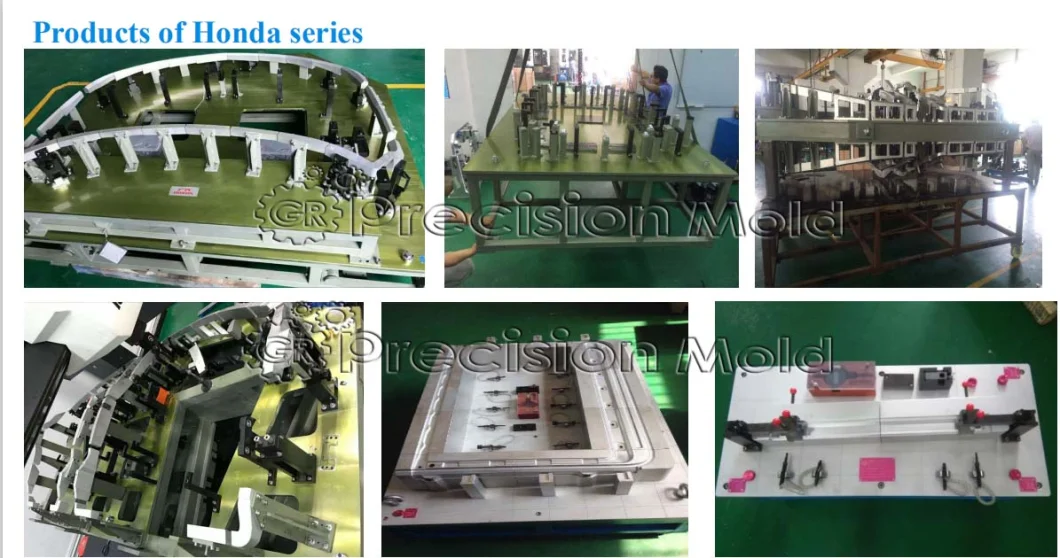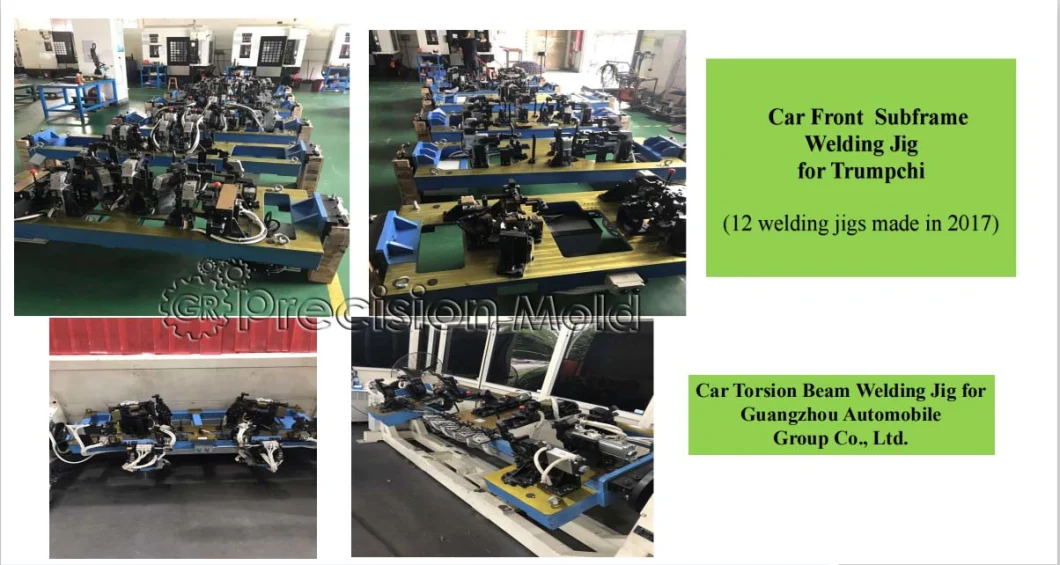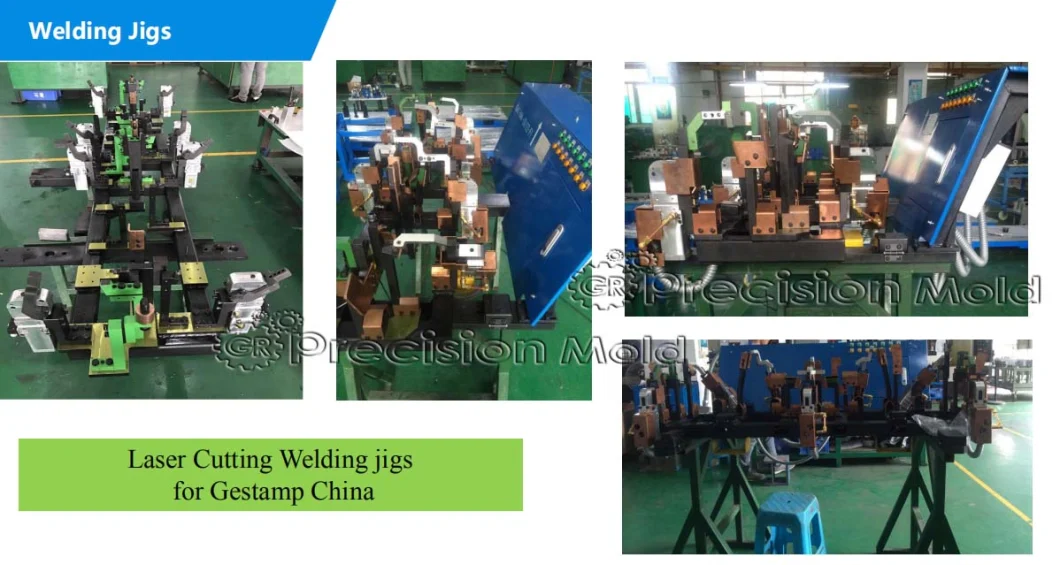 ISO 9001:2015 & ISO 14001:2015
In order to organize processes and improve the efficiency of processes, we carry out strictly the ISO9001:2015& ISO14001:2015 process.

GR Follows the guidelines of the ISO9001 standard and meets customer requirements and statutory and regulatory requirements.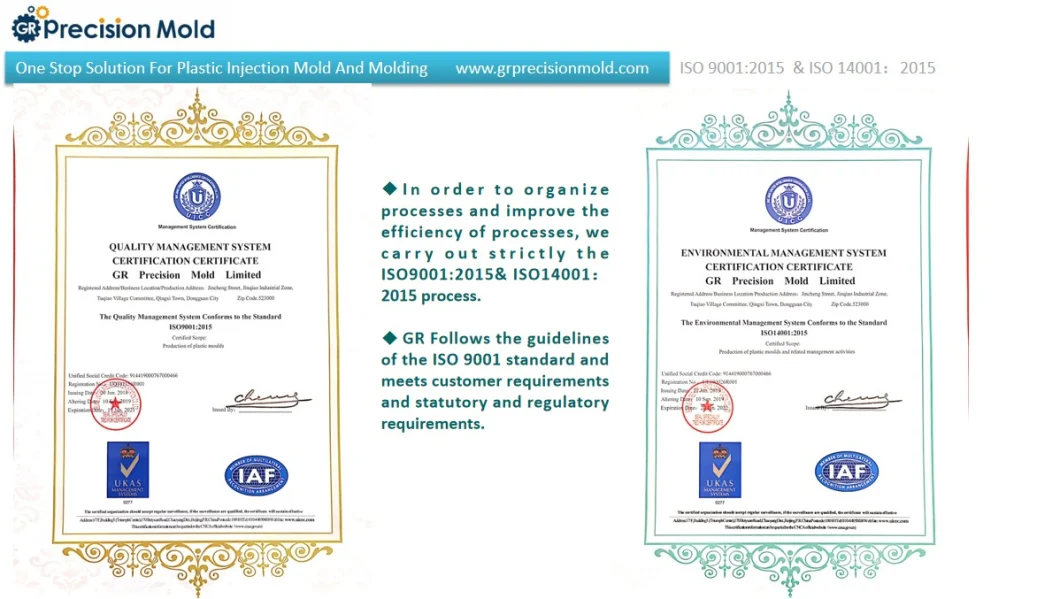 GR Precision Mold and Check Fixture Team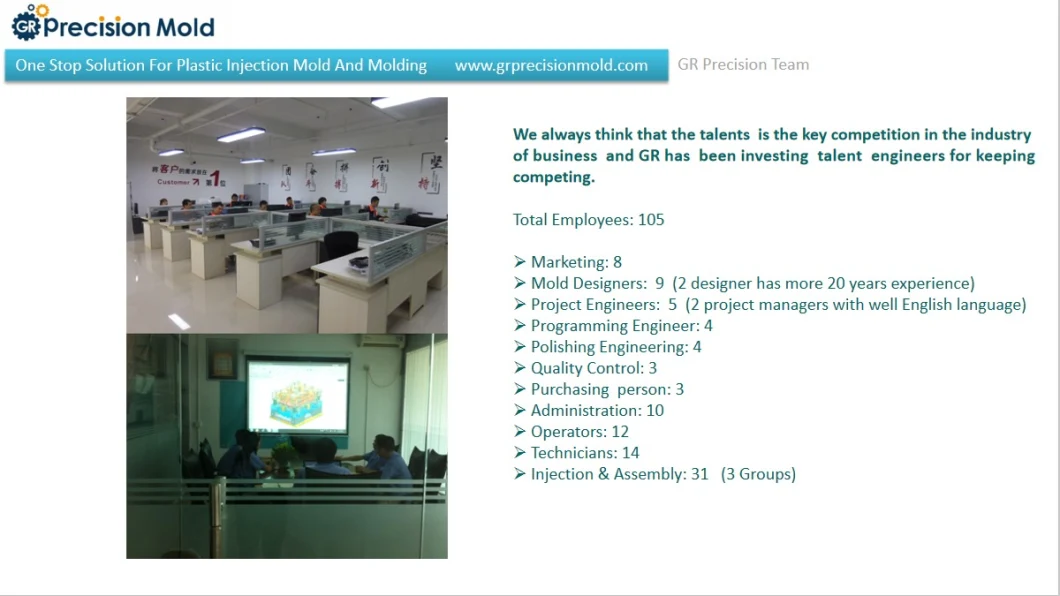 Project and Qulity Management
At GR Precision Mold, We understand the fact that the success of any project is dependent on the strength of the project team. Together, these professionals combine their experience in automation, tooling, automation, design, and prototyping to provide you with optimized manufacturing solutions that suit your needs. Each of our Project Team may include all or any of the following members:
Quality Engineer(s)

Project Manager

Design Engineer(s)

Manufacturing Engineer(s)

Tooling Engineer(s)
Quality molds starts from the optimal mold design. Better mold design can help to less machining works and mold modification. Ater full communication with end customers, we will have the first review meeting to find the best solution for the mold design.
Full 2D and 3D tool design

Provide DFM supports after quotation before official order.

Mold Flow analysis support

Well communicate with end customs for double check the mold specification and market requirement

Material selection assistance

Product optimization

Widely Adapt PRT, SLDPrt, Step, STP, IGES, Parasolid_xt, Stl, Dwg, Dxf, and PDF file formats.
We believe in molds are must be with high quality first, each process is inspected, optimized and verified that it has been done correctly. At GR, each individual involved has a responsibility to ensure that the strict tolerances are met by actively participating in our continuous improvement approach.

We take the pictures and videos for you when the mold is testing. We do the "Check list" before mold testing to make sure everything has been full prepared before mold testing Detailed pictures and videos help you to control everything even not on site The T1 reports will list all questions and solution way will provide all measurements for samples.

There are two important processes after mold shipping approval. It is small question in GR Precision but big problems for our customers. We do all mold checklist and inspect all mold components one by one to make sure everything has been fully prepared.
Well Mold Packaging
Good package and detailed pictures could help you to inspect the molds. Mold is well protected and packaged in a wooden box for shipment Submit "Shipment Report" to customer after mold shipment A full set of technical document is attached with the shipment Here we would like to take some auto parts for examples, GR team are confident to finish the complex structure and the delicate surface treatment of the molds.

1-Wrapped with a plastic bag or pearl-cotton protective packing material.
2-Put 5 layers of standard export cartons with a rigid protective layer.
3-Use glue tape to seal cartons.
4-Loading on the pallet with protective rigid corners
5-Loading container for sea shipping.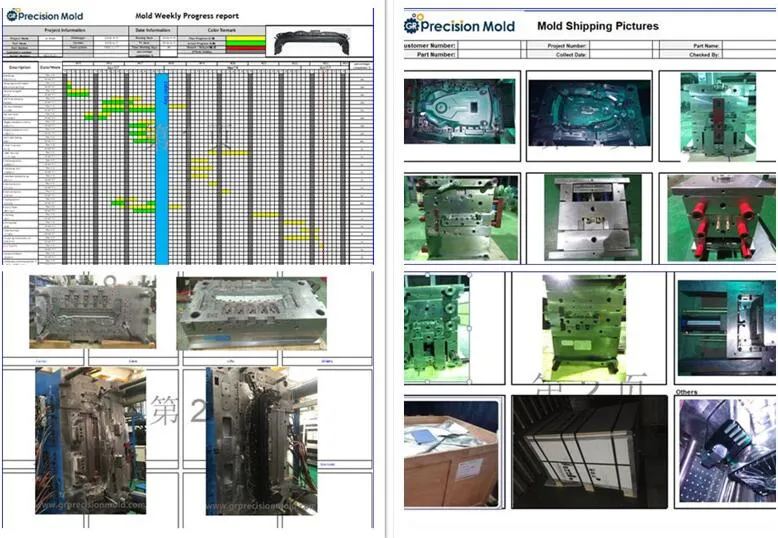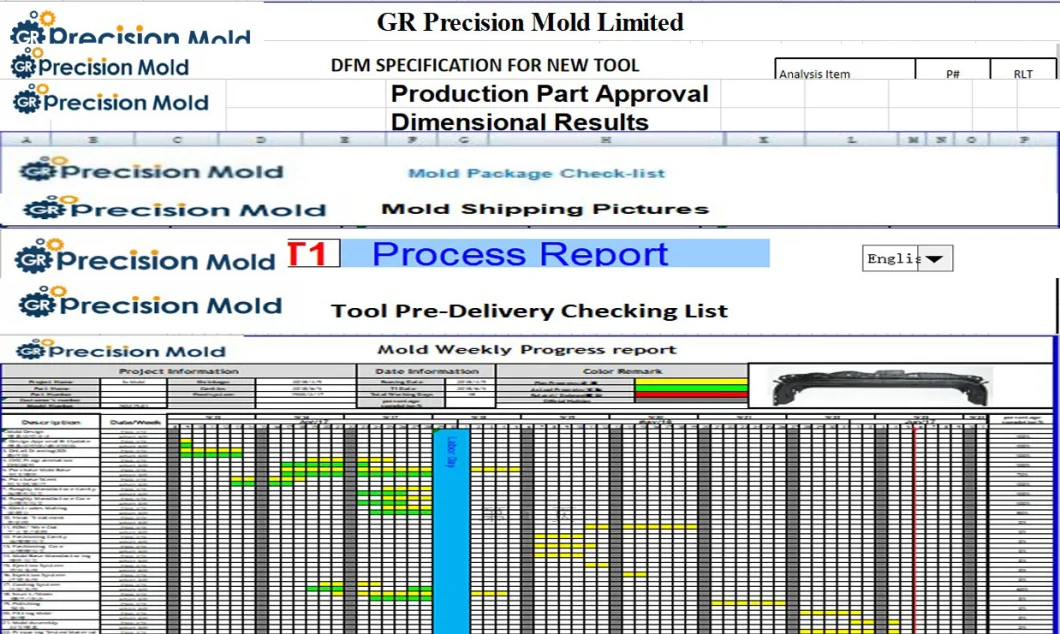 A part of Equipements list
GR Precision Molds is equipped with the latest manufacturing technology for higher productivity and accuracy. Shown here is some of our key equipment, tooling and fixtures that help ensure top quality in every mold we manufacture.
All custom machining capabilities are performed by a fleet of more than 30 pieces of advanced equipment, including:
8 CNC milling machines, including Takumi, FANUK, Mikron and others

3 EDM machines, including Charmilles, LG450,Super-450

2 CNC lathes, including Jet and Clausing Colchester

2 gun drilling machines, including TEDI, Fosdick, and others

1 Die spotting presses, including LS-200-1813

1 Toshiba horizontal boring mill

4 grinders, including Okamoto and others
Machine Capabilities
13 Molding Presses - 128 Ton to 1600 Ton, with production capability of small, intricate components up to large Housings and Equipment Covers. We have a big good relationship partner nearby, which is equipped with machines from 50 to 1600 tons including equipment for two-shot molding, gas-assisted injection molding, etc. This allows us to test a wide range of plastic molds and make samples for evaluation according to the customer's needs. 6 sets two-shots injection machine and have much projects involve in 2K tools.

In addition, we are also equipped with a complete inventory of secondary equipment to provide any additional processing our customers require. These include assembly, customized packaging, adhesive bonding, decorating, engraving, finishing, and a host of others. Quotes are available on a job-by-job basis, with rush and emergency services available as required.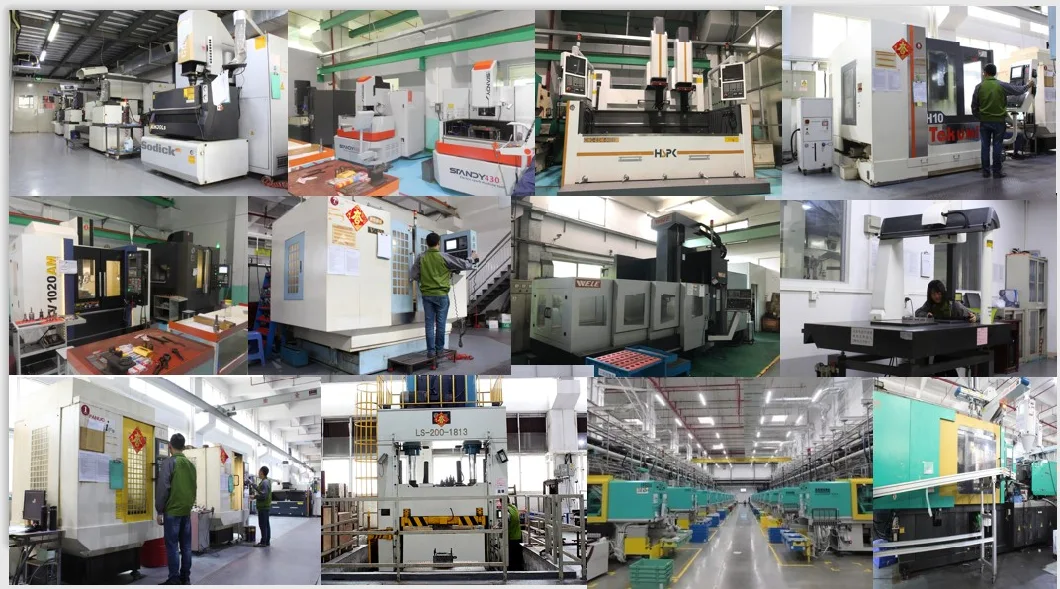 Contact us get more pictures of Jig And checking fixtures, welding fixtures, if you any inquiry, please feel free to contact us.
High precision fixture tooling parts jig parts oem machinimg service.

Sincerely
Mr Wendy
GR Precision Mold
USA Support Add:PO.Box#531, Buena Park, CA 90621
China Facility Add: 1F-2F C Block of Jinqiao Industrial, TuQiao, QingXi Town, DongGuan, DG,CN523652