Basic Information:
Manufacture

Shenzhen Datong Precision Metal Co., Ltd.

Mould parts for Mold type

Plastic injection moulds, Die-casting moulds, Punch moulds, Precision machining, Stamping molds, etc.

Industry

Automotive, Medical, Cosmetics, Mobile Phone, Equipment manufacturing,

Mould parts size

According to customer requirements

Material

SKD61, SKD11, SKH-51, SUJ2, S45C, 1.2343, 1.2344, 1.2767, etc

Standard

DIN, AISI, JIS,

ASTM, BS, GB,

like HASCO, DME, MISSUMI, Kaller, etc.

Tolerance

As per standard or drawing

Surface

Nitriding,

Titanium coating, Blacking, DLC coating, etc.

Delivery

3-30 days after payment according to order quantity

Shipment

By air, By sea

Package

in bubble bag, plastic bag, carton, wooden case, or Customized

QC System

100% inspection before shipment

Inspection Equipment

HEXAGON, ZEISS

Equipment

Wire Cutting Machine: Switzerland Agie Charmilles, etc.

EDM: China OUWEN, Taiwan Miki, etc.

Plain Grinding Machine: Taiwan DAWN, Japan OKAMOTO, etc.

Circular Grinding Machine: China, Taiwan Tengchang etc.

Vertical Milling: China Today CNC, etc.

Lather Machine: Taiwan, China Today CNC, German DMG, etc.

CNC Machine: China, Taiwan, Japan Mori Seiki, German DMG MORI
Features
1.Material :SKD11, hardness: 58-62HRC
2.We have normal quality version, precision version, high precesion version products with difference tolerence.
3.Interchangable.
Product series:
1. Standard mould components
Guide pins & guide bushes
guide pin ; guide bush ; angle guide pin ; steel ball guide bush
Gate series
sprue bush ; locating ring ; cashew gate insert ; runner lock pin ; runner lock pin bush
Date stamps & air valves
date insert ; air valve; air spigot
Latch lock series
parting lock screws ; tension link ; latch lock
Slide retainers series
slide retainer series ; slide retainer
Ejector pins and sleeves
ejector pins ; ejector pins with groove ; stepped ejector pins ; flat ejector pins ; ejector sleeves ; middle shoulder stepped ejector pins ; core pins ; slide pins
Ejector series
two-stage ejector ; ejector institutions ; accelerated ejector ; round latch locks ; core pin ; slide units ; wear plate; slide core units ; sprung core ; collapsible core
Locating series
square interlock; round locating units
Guide strips & Wear plates
guide strips ; guide rail; wear plate; inclined wedge active block; guide strips
Springs series
coil springs; nitrogen springs; mounting bracket
Mold accessories
mold counter; limit switch; tool safety devices; shoulder bolt; stop pin; support pillar; secreating washer
Collapsible Core
2. Non-standard customerized precision CNC machined parts
3. Jigs and Fixtures for Automatic production, Die cutting automation
4. Permanet magnetic chuck system
5. Base of moulds, moulds

Company Introdution
Wmould(DATONG PRECISION) is one of top mould components manufacturer in China, Established in 2002 at Shenzhen, China, with 6 manufacturing plants over 500 employees.

Wmould provides one-stop solutions for global customers, including global JIS,DIN,AISI and so on standard mould parts, non-standard customization parts, Jigs and Fixtures, moulds, etc..

With more than 17 years of experience, 6 manufacturing plants over 500 employees ,a strong professional team in global market and a deep insight into customer's requirements, all this guarantee us high competition in the market and ensure the best service to our customers.

Get more than 30 patents
Earned more than 10000 global high quality manufacturers trust
Set up point to point localization services in more than 30 countries
Have about 30 branch companies in China, with customers locating over 70 cities
Our stock inventory over 1000 types and can deliver within 24 hours.


Equipment: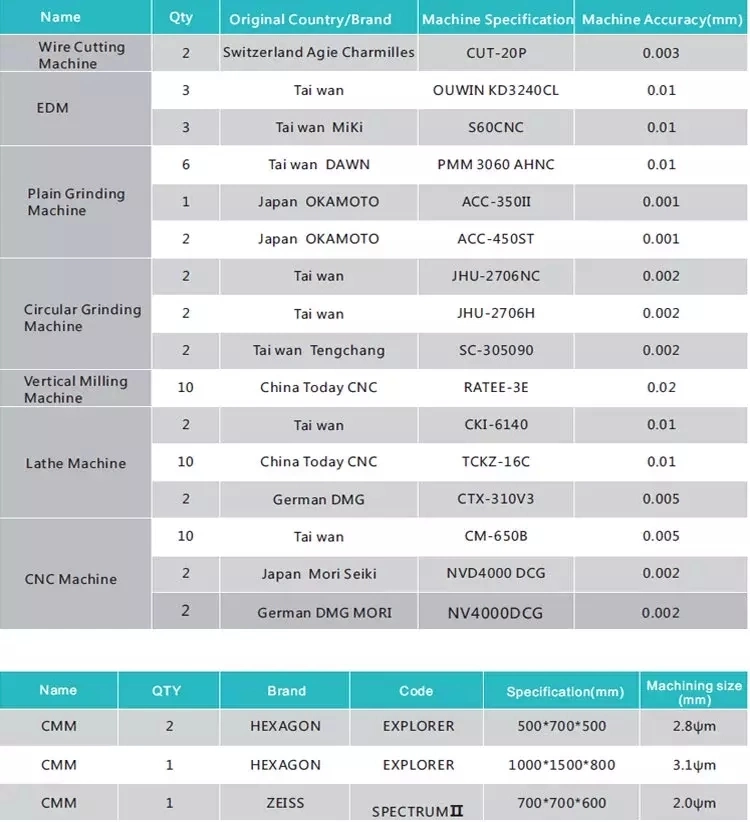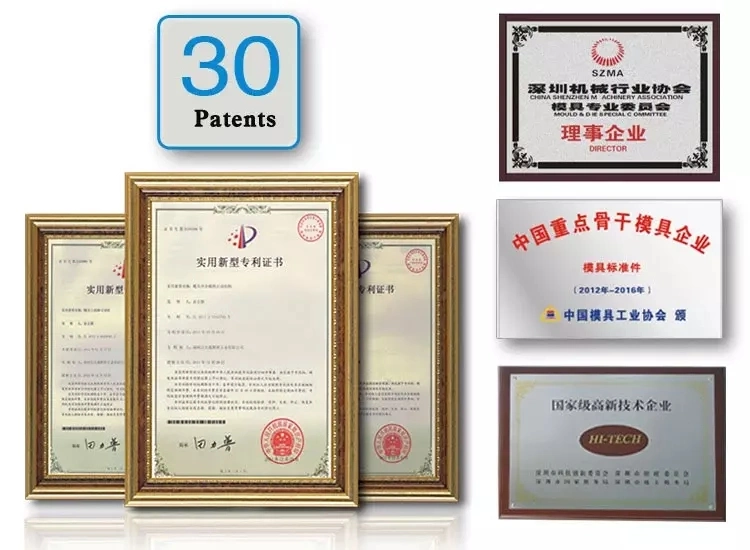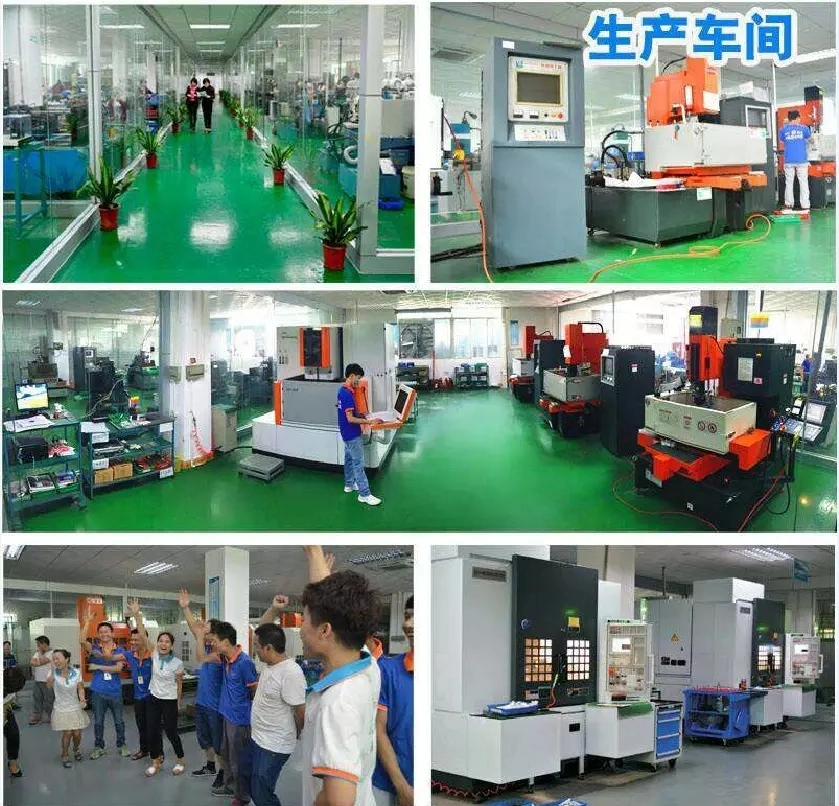 Parts of Customers